20 Apr 2018 - Gold Prices Edge Up; Dollar Steadies On Higher U.S. Yields
From : https://www.investing.com/news/commodities-news/gold-prices-edge-up-dollar-steadies-on-higher-us-yields-1402483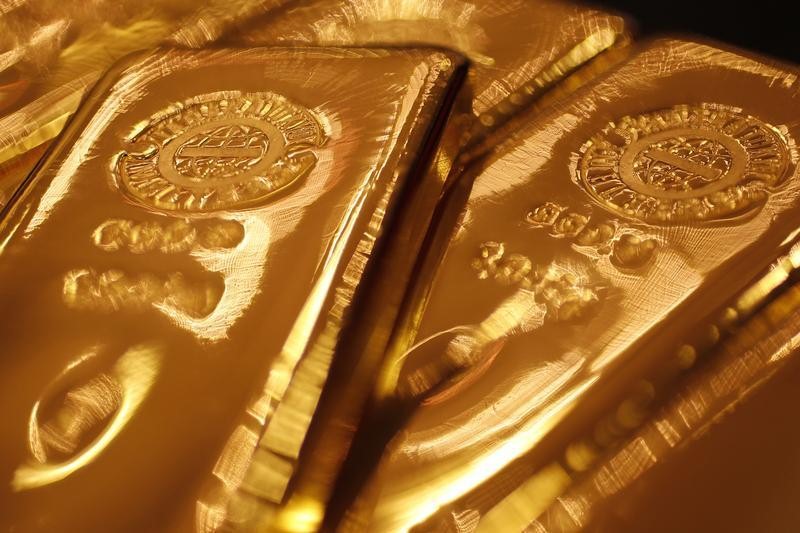 Gold prices were slightly higher on Thursday while the U.S. dollar steadied amidst higher U.S. 10-year treasury yield.
Gold futures for June delivery on the Comex division of the New York Mercantile Exchange was up $1,1, or 0.1%, to $1,354.6 a troy ounce by 12:52AM ET (04:52 GMT).
Meanwhile, The dollar was steady on Thursday against other major currencies. Market continues to eye the U.S.-Japan meeting that discusses the trade relations between the two countries to look for directional drivers for the greenback
The U.S. dollar index that tracks the greenback against a basket of six major currencies steadied at 89.22.
The dollar got a lift from the higher 10-year U.S. Treasury yields that climbed from 2.82% to 2.87%.
Dollar-denominated assets such as gold are sensitive to moves in the dollar – a gain in the dollar makes gold more expensive for holders of foreign currency and thus decreases demand for the precious metal.
Geopolitical developments were also in focus as U.S. President Trump said the plan for the summit between the U.S. and North Korea leader Kim Jong Un might not happen if he did not think it would produce meaningful results.
In other precious metal trade, silver futures fell 0.1% to $17.235 a troy ounce, and platinum futures climbed 0.6% to $950.10 an ounce.
https://www.investing.com/news/commodities-news/gold-prices-edge-up-dollar-steadies-on-higher-us-yields-1402483