18 Apr 2018 - Gold Prices Rise With Fed References on the Horizon
From : https://www.investing.com/news/commodities-news/gold-prices-rise-with-fed-references-on-the-horizon-1401177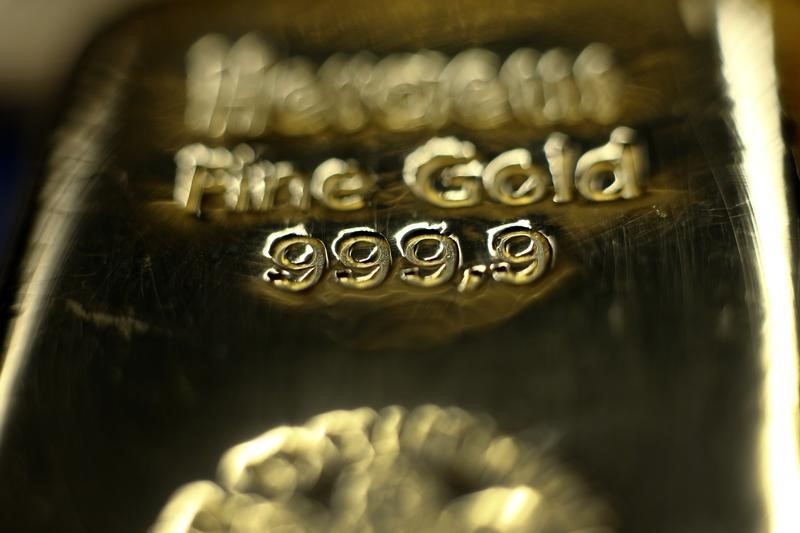 Gold prices moved higher on Wednesday, as the dollar saw little movement and investors looked ahead to references from the Federal Reserve.
Comex gold futures gained $6.40, or around 0.5%, at $1,355.90 a troy ounce by 10:32AM ET (14:32GMT), while the U.S. dollar index, which measures the greenback's strength against a trade-weighted basket of six major currencies, slipped 0.04% to 89.18.
There was no clear catalyst for Wednesday's gains as a light economic calendar left investors eyeing corporate earnings.
The only major economic data will come with the publication of the Fed's Beige Book at 2:00PM ET (18:00GMT). The report provides information on economic conditions from around the central bank's 12 districts.
Among remarks from the U.S. central bank on Wednesday, Dallas Fed chief Robert Kaplan told Fox Business that he expected growth to moderate starting next year and in 2020.
New York Fed president William Dudley made no remarks on monetary policy at a banking conference earlier on Wednesday, but was scheduled to speak about the economic outlook and its implications for policy at 3:15PM ET (19:15GMT).
Fed Governor Randal Quarles was expected to center his remarks at 4:15PM ET (20:15GMT) on banking regulation.
Traders are currently pricing in around a 99% chance of a rate hike in June, according to Investing.com's Fed Rate Monitor Tool. Odds of a third rate hike by December was seen at about 88%.
Gold seems to have taken the expectations in stride although increasing rates generally put pressure on the precious metal, which does not pay interest, as it struggles to compete with yield-bearing assets.
In other metals action, silver futures were up 43.8 cents, or 2.6%, at $17.225 a troy ounce by 10:34AM ET (14:34GMT)
Palladium futures gained 2.8% to $1,033.45 an ounce. Sister metal platinum meanwhile rose 1.1% at $950.00.
Among base medals, copper traded up 2.5% to $3.156 a pound.
https://www.investing.com/news/commodities-news/gold-prices-rise-with-fed-references-on-the-horizon-1401177