02 Mar 2018 - Gold Gains Amid Trade War Fears
From : https://www.investing.com/news/commodities-news/gold-gains-amid-trade-war-fears-1321337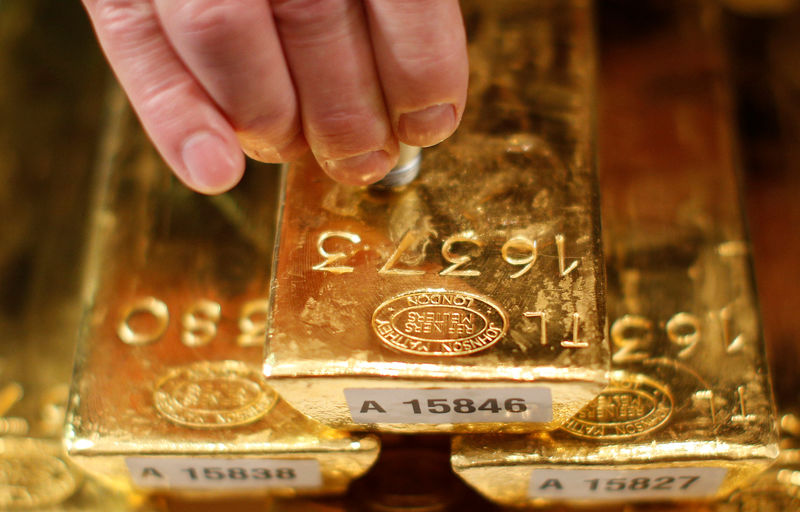 Gold prices traded higher on Friday, retaining most of last session's gains triggered by trade war fears after U.S. President Donald Trump announced his plans to slap a 25% tariffs on imported steel and 10% on aluminum.
Federal Reserve Chairman Jerome Powell's second appearance was also in focus as he said there was "no strong evidence of a decisive move up in wages" and made investors drop bet on further rate hikes.
Wall Street saw a sell-off and the dollar edged down following the news. Overnight, the S&P 500 slumped 1.33% and the Dow lost 1.7%. The U.S. dollar index, which measures the greenback against a basket of major currencies, were last quoted at 90.15, down 0.1%.
Comex Gold futures were up 1.0% at 1,317.8% a troy ounce by 12:02am ET, after hitting a two-month low of $1,303.60 on Thursday.
Traders of U.S. short-term interest-rates futures pared bets the Fed would announce a fourth rate hike this year after the announcement of the tariffs on steel and aluminum.
Gold is sensitive to moves in the dollar and U.S. rates, as a weaker dollar makes gold cheaper for holders of foreign currency, while an increasing U.S. rates increase the opportunity cost of holding non-yielding assets.
https://www.investing.com/news/commodities-news/gold-gains-amid-trade-war-fears-1321337