22 Jan 2018 - Gold Futures Gain in Asia As Trump Signs Bill To Fund Government For 3 Weeks
From : https://www.investing.com/news/commodities-news/gold-futures-gain-in-asia-as-trump-signs-bill-to-fund-government-for-3-weeks-1136917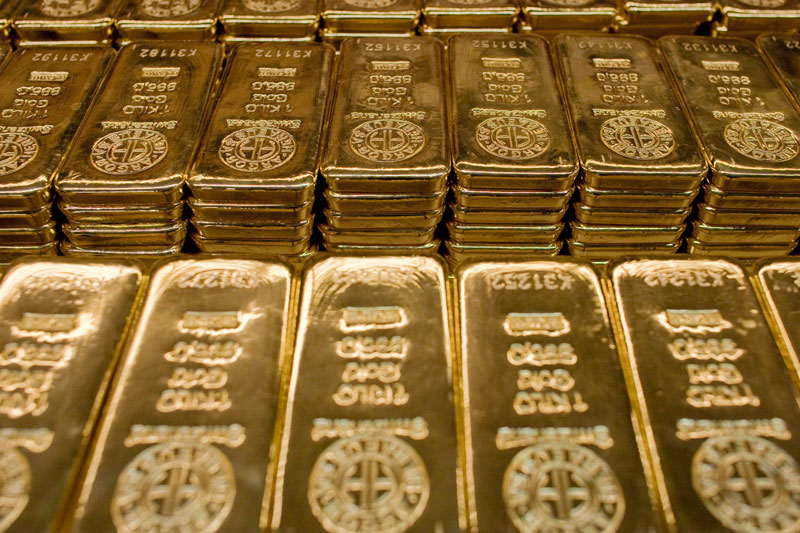 Gold futures gained in Asia on Tuesday with a government shutdown in the US ended for at least three weeks after President Donald Trump signed a continuing funding resolution passed by Congress on Monday.
Gold futures for February delivery on the Comex division of the New York Mercantile Exchange rose 0.32% to $1,336.10 a troy ounce.
Overnight, gold prices eased from highs as safe-haven demand fell following news that Senators may be near an agreement to end the government shutdown.
Also weighing on gold prices was a continued rise in Treasury yields as the United States 10-Year rose to a nearly three-and-half-year high amid growing investor optimism on the outlook of inflation and economic growth.
Gold is sensitive to moves in U.S. rates, which lift the opportunity cost of holding non-yielding assets such as bullion.
Sentiment for gold remains bullish, however, as data showed traders continued to increase their bullish bets on gold for the fifth week in a row.
The most recent Commitment of Traders (CoT) report showed money managers increased their speculative gross long positions in Comex gold futures by 11,258 contracts to 227,373.
https://www.investing.com/news/commodities-news/gold-futures-gain-in-asia-as-trump-signs-bill-to-fund-government-for-3-weeks-1136917