04 Sept 2017 - Gold jumps to 12-month high after latest North Korea missile test
From : https://www.investing.com/news/commodities-news/gold-jumps-to-12month-high-after-latest-north-korea-missile-test-525223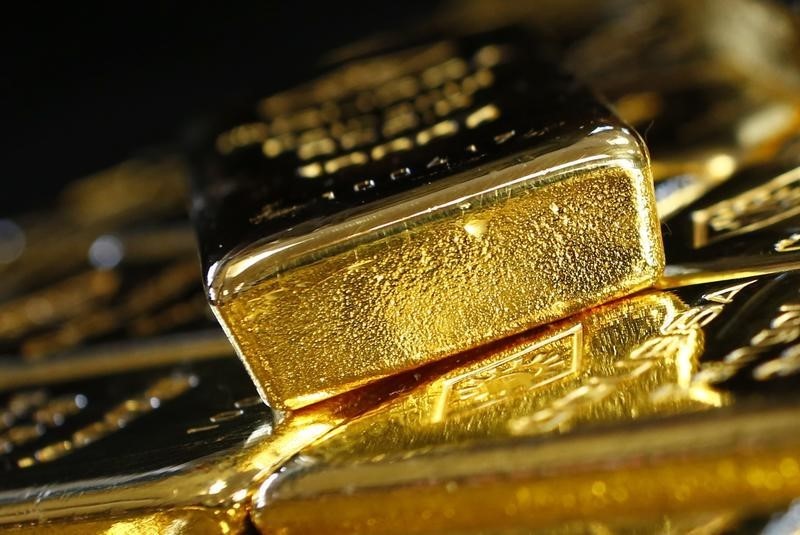 Gold prices rallied to their highest level in around twelve months on Monday, as investors piled into safe-haven assets after North Korea said it tested a hydrogen bomb over the weekend.
Geopolitical risks tend to boost demand for safe-haven assets such as gold, which is considered a good store of value during volatility in other markets.
Comex gold futures jumped $11.90, or around 0.9%, to $1,342.30 a troy ounce by 2:45AM ET (0645GMT), after touching its best level since September 27, 2016 at $1,343.50 earlier.
Gold climbed on Friday, tallying a weekly gain of more than 2%.
Elsewhere on the Comex, silver futures climbed 12.3 cents, or around 0.7%, to $17.93 a troy ounce, the strongest level since April 25.
North Korea conducted its sixth and most powerful nuclear test to date on Sunday, which it said was a successful detonation of an advanced hydrogen bomb, in a dramatic escalation of the isolated state's stand-off with the U.S. and its allies.
In response to the nuclear test, U.S. President Donald Trump refused to rule out military action and threatened to cut off trade with any country doing business with the reclusive state. The move, if implemented, would likely affect China, North Korea's most important trading partner.
The United Nations Security Council is poised to hold an emergency meeting later on Monday to discuss its response.
Global markets were shaken last month after President Donald Trump cautioned that North Korea would be met with "fire and fury" if it continued to make threats against the U.S.
Pyongyang responded by saying it was considering a strike on Guam, a U.S. territory, although it later somewhat backed down.
The escalating tensions prompted investors to dump assets seen as riskier, such as stocks and high yielding currencies, and flock to traditional safe-haven assets like the yen, Swiss franc and bullion.
Meanwhile, markets continued to digest weaker-than-expected U.S. employment data released on Friday, which kept expectations muted for another interest rate hike this year.
Data showed the U.S. economy added 156,000 jobs in August, below forecasts for 180,000. The unemployment rate edged up to 4.4% and average hourly earnings increased just 0.1%, below the 0.2% rise expected.
Markets remain skeptical the Fed will raise rates a third time this year due to worries over the subdued inflation outlook, but it is widely expected to start the process of reducing its balance sheet sometime this fall.
The dollar index was at 92.60, down 0.3% from late U.S. trade on Friday.
Dollar weakness usually benefits gold, as it boosts the metal's appeal as an alternative asset and makes dollar-priced commodities cheaper for holders of other currencies.
https://www.investing.com/news/commodities-news/gold-jumps-to-12month-high-after-latest-north-korea-missile-test-525223